Diese Veranstaltung hat bereits stattgefunden.
[MEMBER ONLY, CHINESE LANGUAGE SESSION] EXCLUSIVE DIALOGUE WITH SHANGHAI COMMERCE OFFICIAL ON SHANGHAI'S IMPLEMENTATION RULES OF THE GUOFA NO. 5
23.05.17@9:30

-

11:10

200RMB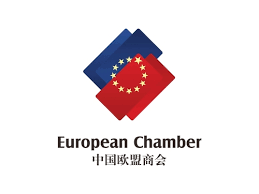 On 17 January 2017, the Chinese State Council issued Notice on Several Measures on Promoting Further Openness and Active Utilization of Foreign Investment (Guofa No. 5). Surrounding the theme of "further actions", Guofa No. 5 raises 20 specific tasks in three aspects including expanding the opening-up to foreign investment, creating a fair competition environment and attracting foreign investment, and appoints the relevant in-charge governmental bodies to implement the tasks.
On 28 April 2017, the Shanghai Municipal People's Government released the Opinions of Shanghai Municipal People's Government on Further Opening up and Accelerating the Pace of Building a New Economic System Based on Openness. The document lists 33 tasks including deepening reform of separating operation permits and business license, supporting the FIE's participation in government-funded R&D projects, forging a fairer market access environment, and facilitating entry-exit policies for foreigners living in Shanghai. The purpose of this policy aims to build a law-based, international and convenient business environment as well as a fair, unified and efficient marketplace.
The European Chamber Shanghai Chapter is delighted to invite Ms. Liu Zhaohui, Director of Foreign Investment Administration Division and Foreign Investment Promotion Division of the Shanghai Municipal Commerce Commission,  to present the Shanghai's implementation rules of the Guofa No. 5.
Seating is limited and served on a first-come-first-serve basis. You may either register online or send your name, title, company name and contact information to Ms. Helei Fu at hlfu@europeanchamber.com.cn by Friday 19 May, 6pm.
Dieser Post ist auch verfügbar auf: Vereinfachtes Chinesisch
Dieser Post ist auch verfügbar auf: Vereinfachtes Chinesisch