Diese Veranstaltung hat bereits stattgefunden.
The 13th China M&A Annual Conference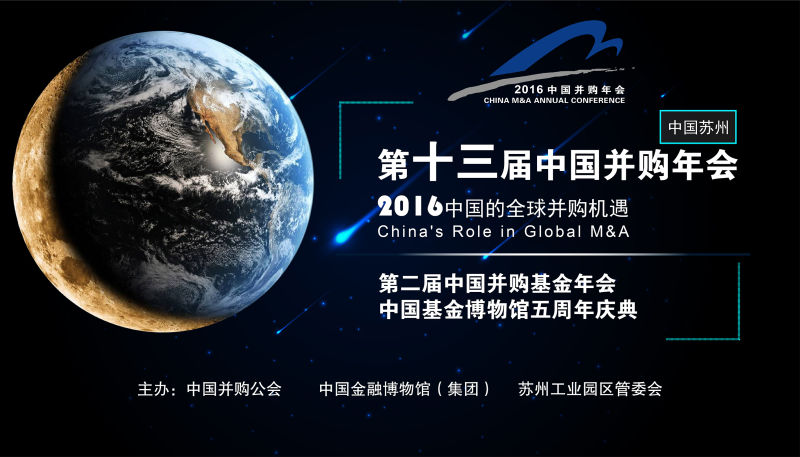 We are pleased to invite you to the 13th China M&A Annual Conference and the 4th Asia M&A Annual General Meeting, which will be taking place from 4th to 6th November 2016 in Suzhou, China. Suzhou is a city famous for its natural beauty, splendid history and cultural heritage. With the highest economic growth and the fastest expansion in the past 5 to 10 years, Suzhou's GDP has surpassed its neighbor cities in the region (except Shanghai) and more than 80 of the world Fortune 500 corporations have set their offices here.
This year, there will be at least 5 Chinese Ministers from the field of finance attending our conference, together with over 500 M&A professionals from China, USA, Germany and other Asian countries.