Diese Veranstaltung hat bereits stattgefunden.
The China Global Investment Summit 2015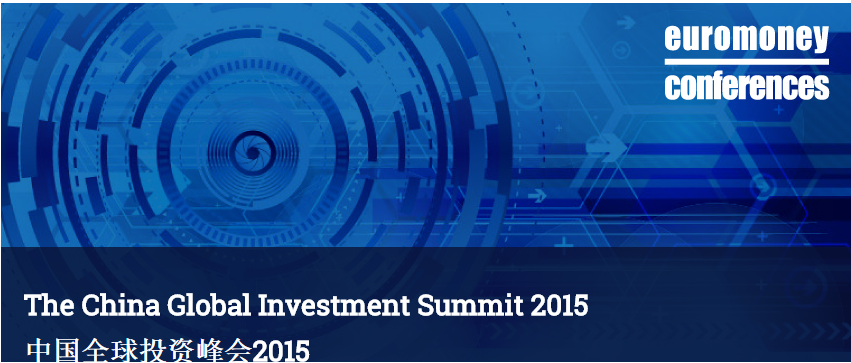 Euromoney is delighted to announce the 3rd Annual China Global Investment Summit. Co-hosted with the Province of Zhejiang and the City of Hangzhou, this Euromoney-produced Summit will focus on China's new economy and the development of future industries.
Through interactive plenary discussions, Chinese and international business leaders will discuss the global business environment and what China's new strategic policies including 'One Belt, One Road' and 'Made in China 2025' will mean for their companies – and yours.
Topics for this year's Summit include:
– The Business Outlook on Innovation and Globalisation
– The Internet Economy
– The China (Hangzhou) Cross-border E-commerce Free Trade Zone
– The Next Industrial Revolution
– Financing Chinese Growth Companies
– FDI and Chinese ODI in China's 'New Normal'
– Opportunities in China's Pharmaceutical and Healthcare Industry
– Combating Climate Change and Sustainable Development
– Hangzhou as the Silicon Valley of the East
For further information on this event, you may contact Christy Wong by telephone at +852 2842 6967 or by e-mail at christy.wong@euromoneyasia.com.
You can find more information here
Dieser Post ist auch verfügbar auf: Vereinfachtes Chinesisch
Dieser Post ist auch verfügbar auf: Vereinfachtes Chinesisch