Diese Veranstaltung hat bereits stattgefunden.
Expert Talk – How to participate in the boom of the F&B Market in China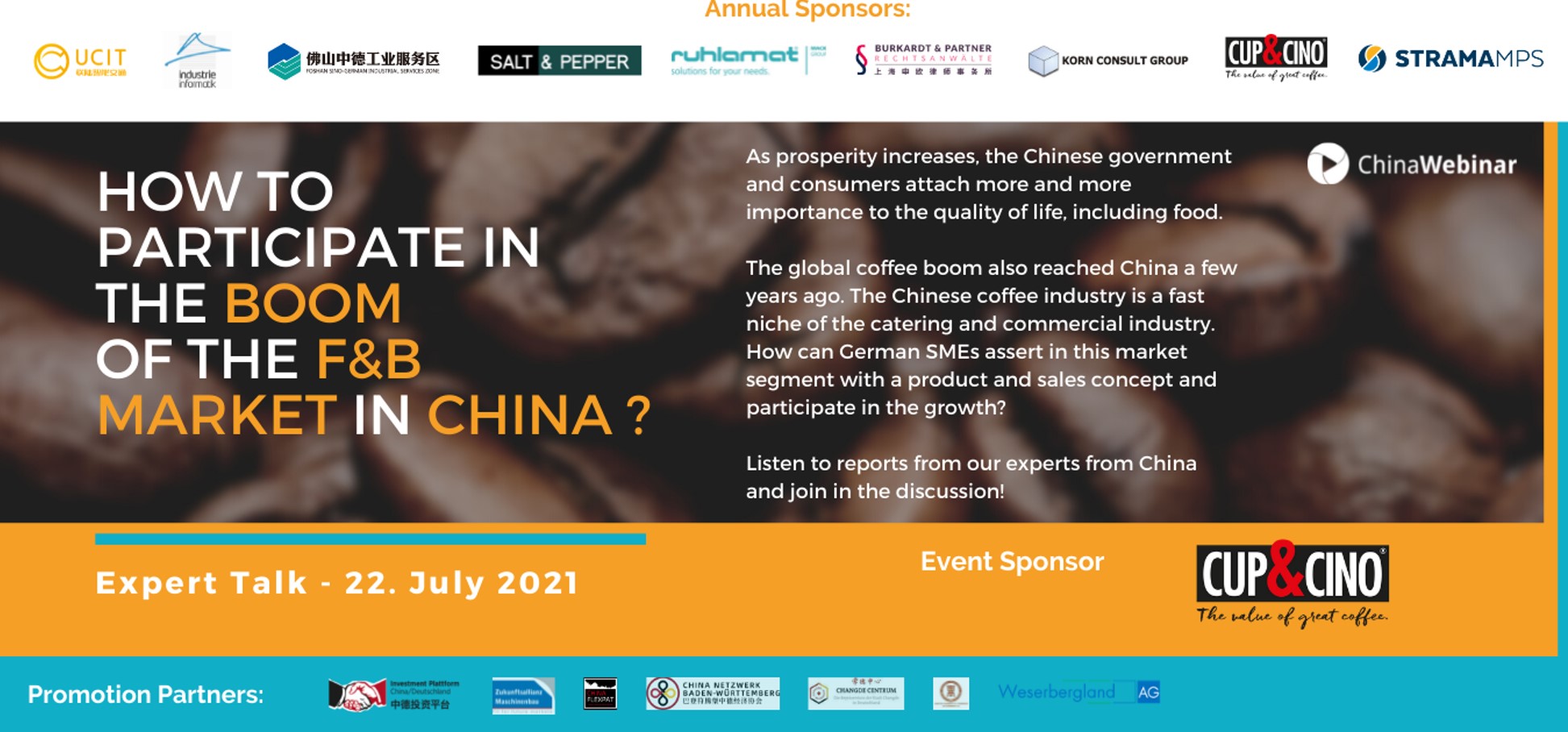 Because of the high standards in food safety and quality control Western brands are perceived as safe and healthy and have strong sales arguments in China. Moreover, the increasingly affluent Chinese consumers are hungry for new food experiences and are looking to take part in global F&B trends which gives access to the market for innovative F&B brands from around the world.
Keeping these advantages in mind, Western F&B brands need to consider differences in consumer culture, taste and habits to find their fitting market niche and consumer persona and subsequently win their market share in China.
This episode of the ChinaWebinar will follow the story of an innovative German F&B company on its journey to China. Participants will witness it getting to know the market, learning from companies already operating in China and how it finds its niche in the Chinese F&B market. Moreover, viewers have the opportunity to gain first hand insights from China experts about new trends in the Chinese F&B market and how to access it.