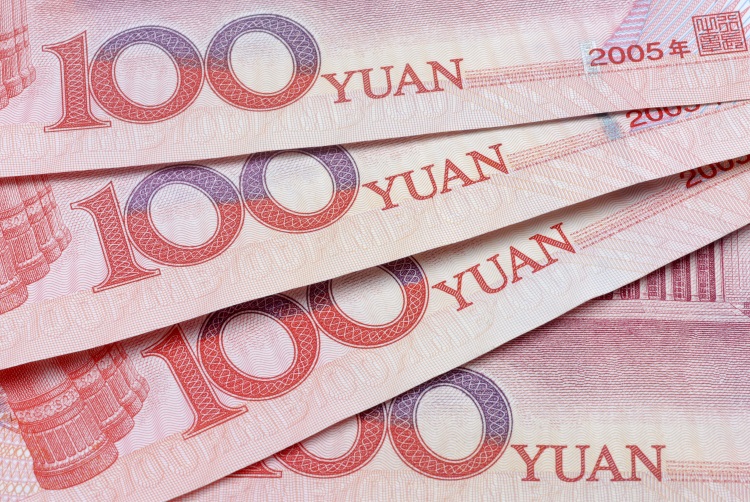 The PBoC announced a 25bp RRR cut after signals from the State Council. The cut will apply to all large- and medium-sized banks, effective 5 Dec, while small banks are exempted given their reserve ratio has already fallen significantly below their larger counterparts.
The move will release about 500bn RMB according to the PBoC. Despite sounding cautious about inflation risks (most recently in their Q4 Report), the PBoC has to heed the State Council's call to step up policy easing. This reinforces the fact that, when it comes to major monetary policy decisions, it is the State Council (or higher political bodies) that calls the shot.
The intention of the move is clear – to counter growing stress in the economy brought by surging COVID cases and tightening administrative controls (see below). In addition, Beijing has recently announced a slew of measures to ease funding stress of property developers.
Since the 16-point plan, onshore banks have reportedly provided over 12trn RMB credit lines to the beleaguered sector. But to turn "lines of credit" into "credit", banks need sufficient liquidity to fill loan demand. The long-term liquidity released by the RRR cut will serve that purpose.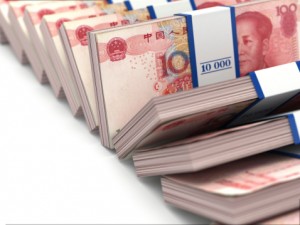 Finally, China's interbank market suffered a severe liquidity squeeze recently on surging bond yields resulting in losses for wealth management products, which sold more bonds to meet redemption that ended up pushing yields even higher. The PBoC injected liquidity to break the negative feedback loop, and the latest RRR cut should help to further restore stability.
We think the RRR cut can help to address the liquidity issues, but it is powerless to turn around the economy. Monetary (or fiscal) policy is now secondary to COVID policy in dictating short-term macro trends. With case numbers surging to levels not seen since the Shanghai lockdown and local governments stepping up administrative controls, the near-term economic outlook is growing bleak.
More worryingly, the draconian curbs have started to cause some social unrest, indicating a shift in public opinion about reopening vs. continuing lockdowns. Beijing can use this to its advantage to further policy recalibration and vaccination (which until recently has been hindered by a lack of COVID infections, leaving people with little incentive to get jabbed).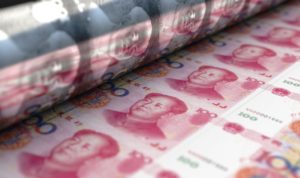 Admittedly this is a glass-half-full view of the situation. Risks at the opposite end are equally as high. For example, the government could get cold feet about relenting control, with social jitters prompting a return to a more heavy-handed approach. While we think repeating the Shanghai-style lockdown nationwide is unlikely, the risk of selective tightening in epicenters cannot be discarded. Such a setback on reopening will inflict pain on the economy, hurt investor sentiment, and damage Beijing's credibility as it would be seen as a major policy flip-flop.
The latest RRR cut has opened the window for more policy easing. The LPR could be lowered at upcoming rate-resets if banks heed the PBoC's call to "pass on the savings from lower funding costs to borrowers". The odds of more reserve ratio cuts have also increased as the economy struggles and liquidity conditions tighten ahead of the Chinese new year.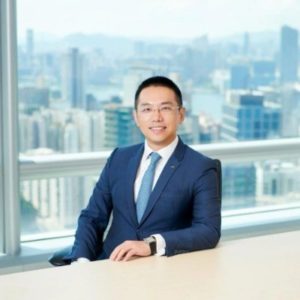 However, monetary (and fiscal) policy isn't the reason why the economy is in distress, and therefore cannot be relied on to turn it around. The muted investors' reaction to the RRR cut – as compared to the zealous response to the "20 COVID measures" – shows which string Beijing has to pull to dispel doom and gloom in markets.
Aidan Yao, AXA IM
———————-
Die Ausgabe 3/2022 Biotechnologie 2022  der Plattform Life Sciences ist erschienen. Die Ausgabe kann bequem als e-Magazin oder pdf durchgeblättert oder heruntergeladen werden.

Schon unsere brandneue Krypto-Jahresausgabe 2022 (1. Jg., Erscheinungstermin Aug. 2022) gesehen?
Falko Bozicevic ist Mitglied des Redaktionsteams sowie verantwortlich für das Anleiheportal BondGuide (www.bondguide.de)